Haha, it's true, I've actually done some things that I pinned on Pinterest.
Mostly recipes.
If you didn't know, I love baking. A lot.
So how can I resist when there are so many scrumptious looking recipes everywhere? Besides, my family doesn't complain when I bake, no, it's quite the opposite.
Therefore, on to the list!
(All pictures are from the original recipe posts, they're not mine, though that would be cool...)
Item Numero Uno
(did you also know that I like Spanish? No really, I do).
Anyway...these are
Chewy Chocolate Chip Cookies
from Sally's Baking Addiction. If you love baking, her site is a must-read!! Her ideas are fantastic!
These cookies were absolutely delicious, I've made them for my family and for the cast of Fiddler (which ended, by the way), several times and everyone loves them!! I highly recommend this recipe, though I used salted instead of unsalted butter.
Next...
I only made these once (my family prefers chocolate in general, as do I), but they were perfect. Lemony, melt-in-your-mouth, super good.
Item Three:
Did I mention that I love that site? These turned out so well! Well, except the frosting, I made a mistake...or something...I'm not sure what happened, haha! Anyway, I made these for our friends (and us) when we went to the beach with them and everyone raved!
And Finally...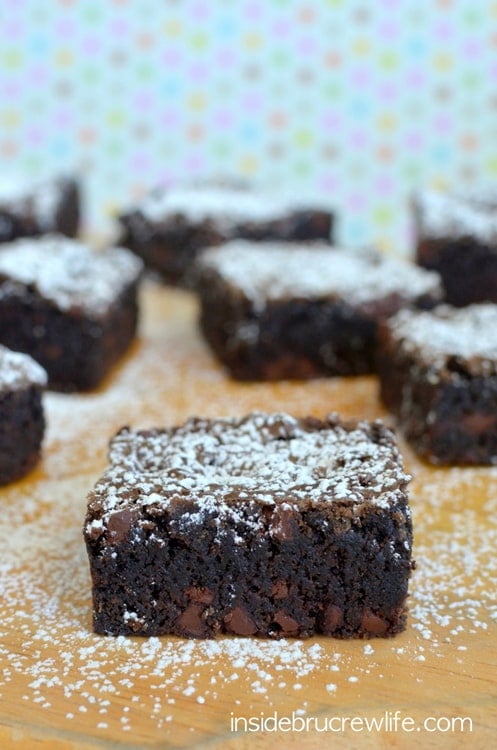 I made these just recently, and they were great! They had a singular flavor that was delicious, but none of us know what it was! They were also quite buttery...yum...
Oops, one more
But this one's not a recipe. I revised this
Paris Skirt tutorial
from Nothing Too Fancy to fit an AG doll, for m' shop, y'know.
It turned out super cute; here's a picture of the one doll ones from my shop:
Well, that's some of the stuff I've been up to! I've actually also been sketching some doll outfit designs that I hope to create someday. Not that I can draw, I just like to sketch out the outfits in my head. :)
See ya'll later!
Christina